New Delhi (India), February 2: A well-known property investment expert and business strategist, Hirav, has built a kingdom from the scratch. With his knowledge and experience of so many years, he has shared some significant insights on his investment strategy for 2023.
The work of Mr. Hirav Shah, originally from Vadodara which is a city in Gujarat, is not only restricted to India but also various foreign countries including the United Arab Emirates and Canada. He has helped numerous businesses achieve success. If we consider his clients, he stays true to the trust of his satisfied customer and the contentment a client or customer experiences with the products or services they provide to the company.
Mr Hirav is a pioneer in commencing the solution to find out the Estimate Business Exposure and Sizing depending on the project and business size by taking into consideration of the Business Evaluation and the Need for Public demand.
He is also a pioneer in finding out the Sales Timeline for Real Estate Projects. Also when developers and investors can get an estimation of the maximum price then they can strategically plan more efficiently and in a better way. It is a very helpful tool for any real estate developer, investor and individual land owner.
Mr Hirav gives his prediction every new year on the Economy, stock market, dollar rupee, Gold, Silver price range, Fashion trends, Real estate trends, housing space, commercial space and lands in India and USA. His auguries are always bang on, some of which are In politics – the 2014 Lok sabha election, 2019 Lok sabha election, Delhi election, UP election, Gujarat election, US Presidential election and many more predictions were successful based on Statistics and parameters. His predictions on the Top five cities to invest in Real estate housing space for 2022 were also on point.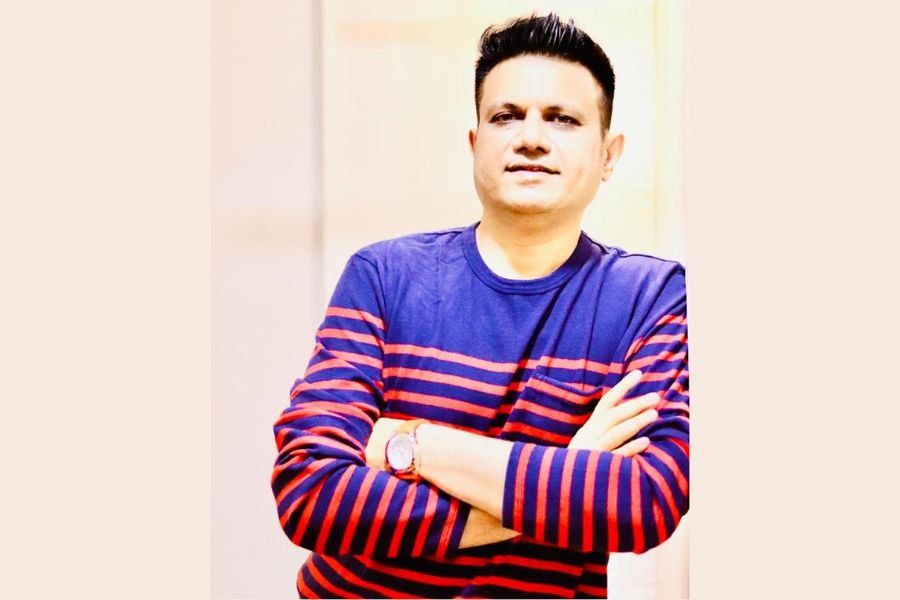 The year 2023 has come. Real Estate Investors and Developers Traders want to know the tips and tricks to make a profit in their business. Mr Hirav Shah has made the journey easier for those Realtors who are interested in the housing business, He believes that if you follow these 5 cities and do buy houses in districts or do the business of housing, then you will not be in a reclining position. Today we are going to let you know the Top 5 Cities in India to invest in and how to make profitable outsourcing through it.
The Real Estate Predictor Hirav Shah's top 5 picks for cities to invest in India for 2023 – Housing Space are-
Thane is a district sticking to Mumbai, where there are many such places which give relief from the hustle and bustle of Mumbai. That is the reason why people are coming here as well as the giant builders are making their projects here because the future in Thane is predicted better as compared to Mumbai. Thane is a potential city, taking into consideration being an industrial hub, and many more, due to which Thane is a profitable deal for the people.
Lucknow is the capital of Uttar Pradesh and talking about the film industry, today comparatively more films are being shot in Lucknow than in Mumbai. Apart from being a clean city, Lucknow is also a developing city, new industries are reaching there, and education is becoming more modern and efficient. Healthcare facilities in Lucknow are growing drastically and even it is becoming a hub of real estate. If seen from this point of view, Lucknow will also give you profit.
Hirav Shah goes further by explaining that Gurgaon is great for the housing business and real estate business today. If someone is planning to shift here in 2023 or wants to invest in real estate, then Gurgaon can be a profitable option too. If someone is confused regarding this matter, then Hirav Shah is always up to share his insights.
Coimbatore is a very beautiful city in the state of Tamil Nadu. The city is famous for its history and ancient sites. Coimbatore is the second largest city in the state of Tamil Nadu by area. The city is considered the industrial centre of the country. For this reason, it is also called Manchester of South India. This place is a better option for living, as well as for the housing business because of the development graph of this city which is only going at the top.
Hyderabad is a historical place, and there is a lot of potential in terms of business, which is why the real estate business in this city can never be a loss-making deal. There are various shooting sites including Dunn Street, Hollywood signage, Japanese gardens, airports, hospitals, landscapes and buildings as well as laboratories. Ramoji Film City which is the world's biggest film city has something to do for people of all ages, with a variety of restaurants, a children's park, a light show, and several venues for shopping.
Hirav Shah is a name today who wants India to be financially strong with the help of his astrology. With his understanding, knowledge and experience, Hirav is ready to walk with his client step by step to fly their business in the skies. Many big personalities, celebrities, businessmen, leaders, politicians, and influencers are getting success in INDIA and across the world with the help of Hirav. It is very necessary to have a consultant with specific knowledge and the implementation tactics to help people grow.
If you have any objection to this press release content, kindly contact pr.error.rectification@gmail.com to notify us. We will respond and rectify the situation in the next 24 hours.