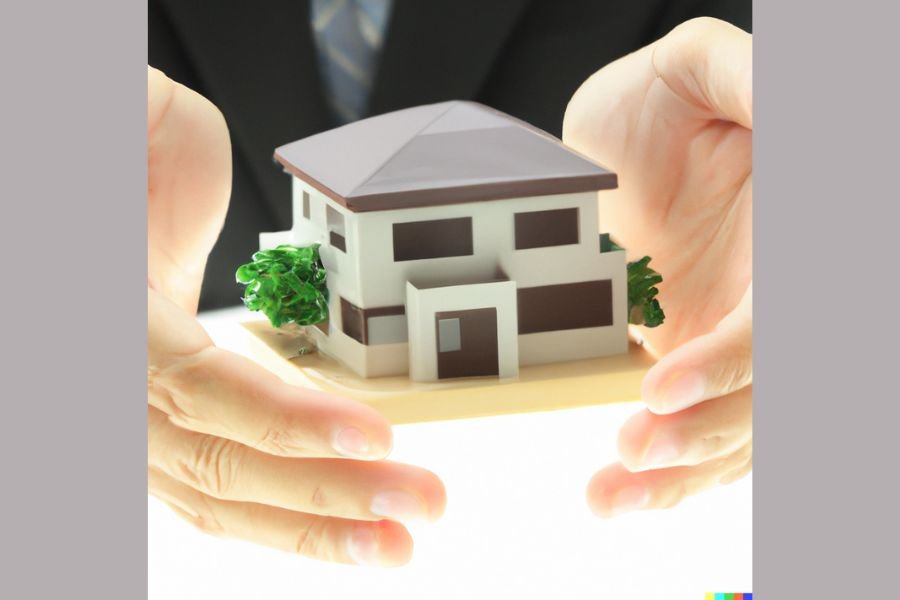 Chennai (Tamil Nadu) [India] February 15: Buying your own house or plot is a dream for every individual, and it is also one of the safest investments. Real estate investment always gives you a secure feeling in life. A suitable investment gives you better returns when you hold it for a long time. In India, investing in growing metro cities always gives good capital gains.
Finding the right location which can yield well in the horizon of 10 to 15 years is also super critical in investing. Chennai is one of the fastest-growing metro cities in India, and it is also the second home for many real estate investors across the country. Suppose you can spare time to do locality research investing. In that case, you can find many plots for sale in OMR that will give you a good gain, or if you are looking for a monthly rental return, you can discover many flats for sale in Thoraipakkam in the OMR corridor that will give a better rental yield.
When buying a property, it's essential to ensure that you make informed decisions and protect yourself legally. Here is a comprehensive guide to the legal things to check before buying a property:
Verification of Title: The title deed is a legal document establishing the property's ownership. Verifying that the title is genuine, accurate, and free from any encumbrances, such as mortgages, liens, or other legal claims that may affect your ownership rights, is crucial.
Review Property Tax Records: It's essential to check the property tax records to ensure that the previous tax bills have been paid. Failure to pay property taxes can result in the authorities taking legal action against the owner, which can ultimately impact your ownership rights.
Check for Encumbrance certificate: It's essential to check for any liens or encumbrances on the property, such as mortgages, easements, or other legal claims. These can be uncovered by conducting a title search, which will help ensure that the seller has the legal right to sell the property. In Chennai, you can obtain the encumbrance certificate by visiting the government website tnreginet.gov.in/
Obtain a Survey Report: A property survey is a detailed report that provides information about the boundaries, easements, zoning, and any other features of the property. A survey report can help you avoid legal disputes arising from disagreements over boundaries or encroachments.
Building Approvals and Permits: It's essential to check whether the property has all the necessary approvals and permits from the relevant authorities. This includes verifying the building plans, occupancy certificates, and other permits, which help ensure that the property complies with the applicable building codes and regulations.
Understand Land Use Laws: It's essential to verify that the property is being used for its designated purpose and that the zoning laws permit the desired use. Zoning regulations may limit the type of activities that can be conducted on the property, and it's essential to understand these restrictions before making a purchase.
Review Sale Agreement and Sale Deed: The sale agreement and sale deed outline the terms and conditions of the sale, including the price, payment schedule, and the rights and obligations of the buyer and seller. It's crucial to review these documents carefully, seeking legal advice if necessary, to ensure that you understand the terms and conditions and that they meet your expectations.
Due Diligence: Conducting due diligence on the property involves a physical inspection, a review of documentation, and other steps to ensure that the property meets your expectations and requirements. Due diligence should be conducted by an experienced professional who can identify any legal or physical issues that may impact your ownership rights.
Conduct Environmental Assessment: An environmental assessment of the property can help uncover potential environmental liabilities that may impact your ownership rights. This includes checking for soil contamination, hazardous waste, and other environmental issues on the property.
Verify the Seller's Identity and Authority: It's essential to verify the seller's identity and authority to sell the property. This includes checking the seller's identification documents and verifying that they are the rightful owner of the property.
Verify Utilities and Services: It's essential to verify the availability and adequacy of utilities and services, such as water, electricity, sewage, and internet. This can help avoid any unpleasant surprises or legal issues that may arise due to a lack of access to these essential services.
In summary, before buying a property, it's essential to conduct a thorough legal check that covers all of the above aspects. Seeking the guidance of an experienced real estate lawyer or agent can help ensure that you protect your interests and make informed decisions.
If you have any objection to this press release content, kindly contact pr.error.rectification[at]gmail.com to notify us. We will respond and rectify the situation in the next 24 hours.