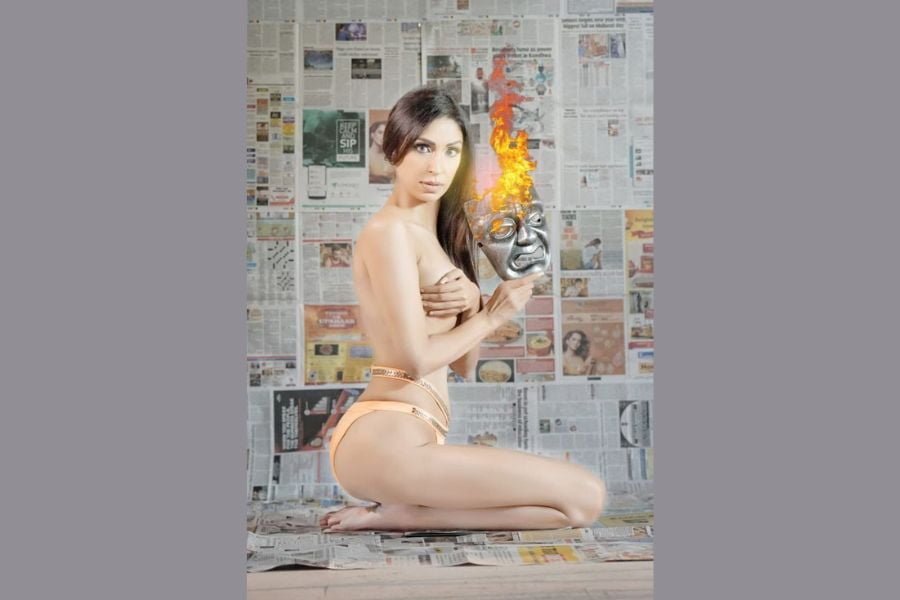 February 15: Model/Anchor/Heroine/Author/Produced Pooja Misra is a south Mumbai who was sports girl of the year in Cathedral!! Her fashion sense can give Hollywood celebrities a complex! So it comes as no surprise when spineless wannabes of Bollywood keep aping her style shamelessly, thinking no one will ever find out!! In fact, Salman Khan has displayed it to all that have been observing that he is Pooja's biggest fanboy by plagiarising her style for two decades! So obsessed are Salman Khan and his brothers about Pooja that they keep hacking and stalking Pooja in an attempt to get under Pooja's skin.
In fact, when the hardworking Pooja had meticulously put the ultra-glamorous looks of her forthcoming music video, "Hotter than you", together, meticulously almost getting spondylitis in the process…Salman khan and his heroines shamelessly copied Pooja's storyboard for the U.S. Debang tour, which Pooja should have been a part of! In an attempt to make Pooja jealous! What kind of free-loading parasites are these? They have been doing this for two decades, so it was about time someone spoke about it! Leave alone being grateful and giving Pooja credit; these shameless people try to act as though Pooja doesn't exist and keep delaying her MUSIC VIDEO! Like Pooja cares…Rock stars don't need validation or acknowledgement! But as this has been going on for way too long, we thought we should spill the beans so that the whole world knows what a big ungrateful wretch and ape Salman khan and his whole group are!
Do see this video. It has all the proof!
Follow Pooja on instagram @poojamisra2023
If you have any objection to this press release content, kindly contact pr.error.rectification[at]gmail.com to notify us. We will respond and rectify the situation in the next 24 hours.