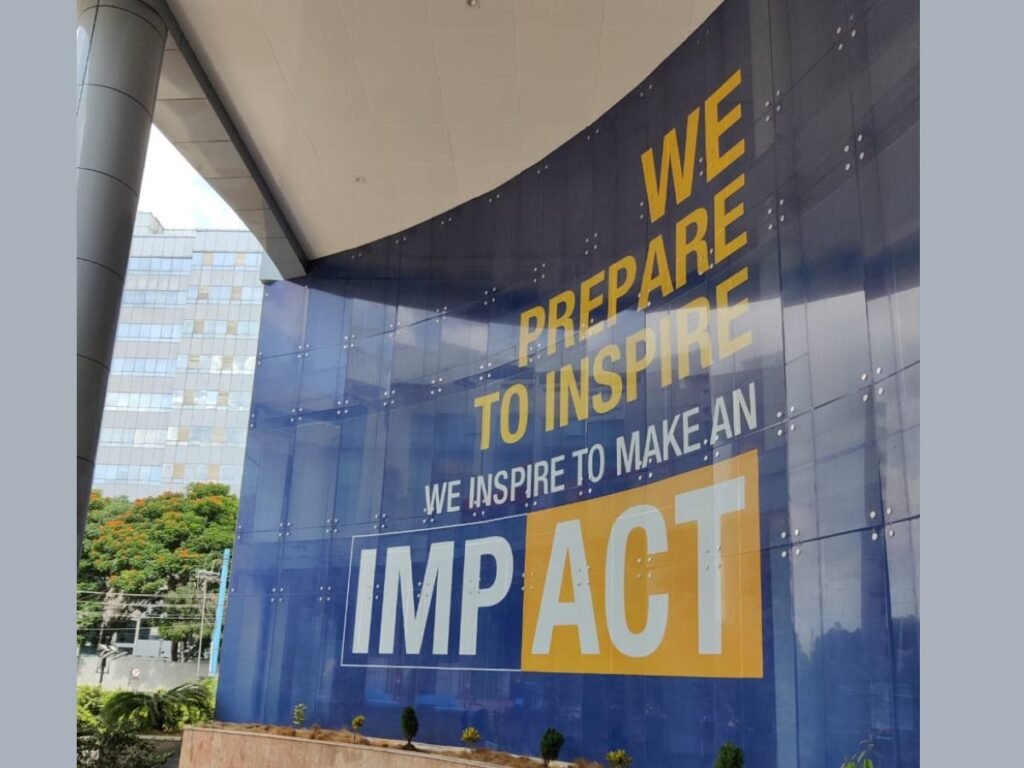 Bengaluru (Karnataka) [India], March 13: Embryology is a branch of science that studies the formation, growth, and development of embryos. Jain University's School of Allied Healthcare and Sciences has introduced a Master's specifically regarding the Clinical study and research of Embryology.
Life! The utmost important aspect of existence. Without life the Earth is just a barren planet in the Solar System. Life is the essence of planet Earth.
With the advancement of science now we are able to understand and learn more about the scientific background of the process which brings life to Earth. With various scientific advancements over the years nothing seems impossible.
People who cannot conceive or have their own children by natural measures due to certain medical or physical limitations or the lifestyle that they are leading today also can be blessed with a child today because of the advance of science.
Jain University, after years of excellence in other academic fields is now all geared up to take their paramedical college reach glorious heights in the field of Clinical Embryology.
Proudly, presenting to you the new course of Jain University: M.Sc. in Clinical Embryology and Assisted Reproductive Technology
Embryology and Assisted Reproductive Technology as a study
Embryology is the branch of Biology and Medicine concerned with the study of embryos and their development. Based on a concept called epigenesis, that every organism develops from a seed or an egg in an established sequence, was further developed by Karl Ernst von Baer. An in-depth study involving the foundations of human reproduction, along with scientific and clinical aspects of embryology.
The course provides a detailed knowledge of the underpinning theory and practices, which aids the students when they become professionals. Clinical embryologists are trained medical laboratory professionals who specialise in infertility case treatment using techniques such as In Vitro Fertilisation (IVF), Intrauterine Insemination (IUI) using Assisted Reproductive Technology (ART).
M.Sc. Clinical Embryology in School of Allied Healthcare and Sciences
Jain (Deemed-to-be University) Bangalore places significant emphasis on the acquisition of practical laboratory skills along with academic fortification. On completion of this course, the professional will have developed the specialised knowledge and practical skills needed to work and manage human ART clinics. Along with classroom learning, hands-on practical skills will be provided to the students.
Their intention is to make the procedure's importance and the science behind it comprehensible for budding embryologists. Students engage in clinical research projects that are designed to enhance the practical and research skills, with hands-on training at cutting-edge research facilities. This equips the students to be industry ready where they can start working in ART clinics or Multi-Specialty Hospitals treating relevant cases.
This meticulously crafted course grants embryologists with the ability to perform all the required procedures in andrology and embryology labs and work in tandem with the gynaecologists and andrologists in an ART clinic. Pursue research in reputed institutes at national and international level or provide consultancy services for ART clinics and SOP's for operations and maintenance.
Placement Support for Embryologists
With Aikya Fertility & Research Centre being one of the leading and top names in the field of clinical embryology in Bangalore and industrial partners with Jain University, they will provide 100% placement assistance in renowned and top hospitals in Bangalore (Karnataka) and clinics like Aikya, Apollo, Aster, Oasis, Cloud Nine, Nova Fertility and many more.
Reach out to their official website https://sahs.jainuniversity.ac.in for more details and start enrolling yourself to the life changing career opportunity!
Contact: 9606978661/6366852184
If you have any objection to this press release content, kindly contact pr.error.rectification@gmail.com to notify us. We will respond and rectify the situation in the next 24 hours.