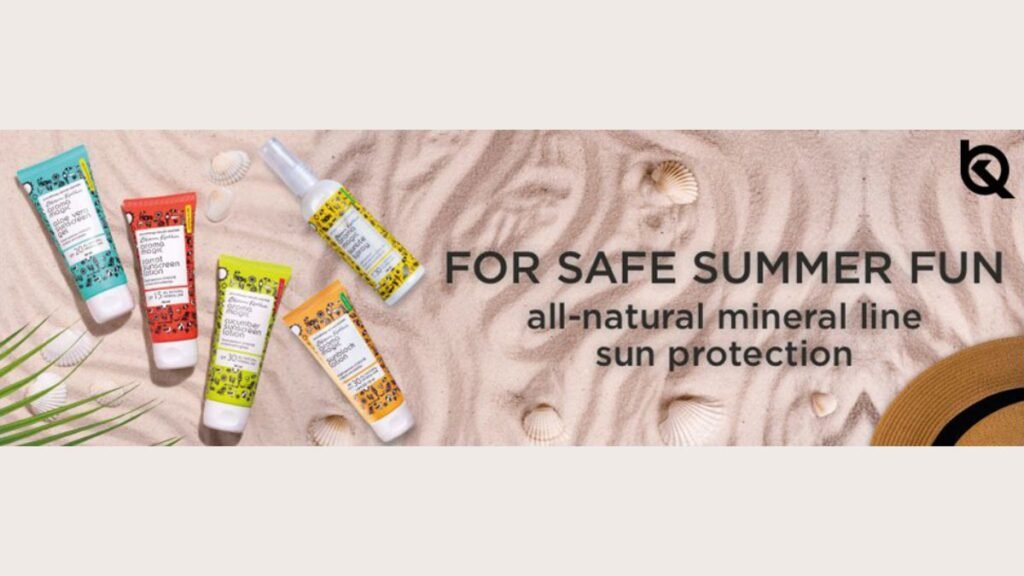 Kolkata (West Bengal) [India], March 14: Wearing sunscreen every day is a crucial part of your skincare routine. Exposing sensitive skin without sunscreen causes unnecessary damage from sun exposure. Sunscreen may not be noticeable at first, but it will pay off long-term. Summer means it is time to run to the store to purchase sunscreen lotion. Sunscreen lotions are the need of all hours and should be worn in every weather – be it a rainy day or a chilly winter afternoon.
"Always wear sunscreen, no matter your skin colour or tone. Make them an important part of your skincare regime", says Dr. Blossom Kochhar, Pioneer Aromatherapist, Chairperson Blossom Kochhar Group of Companies.
Applying sunscreen daily may seem like an unnecessary step to add to your skincare regimen, especially if you are just going from the car to your office and back again, but it is crucial to maintaining the health of your skin.
The benefits of sunscreen go beyond protecting your skin from the sun.
Shields from harmful UV rays
Prevents premature ageing
Prevents sunburns
Helps maintain an even skin tone
Reduces inflammation
ALOE VERA SUNSCREEN
Aloe Vera extracts hydrate, purify and provide smart sun protection gel formula that creates a physical barrier from the sun. Non-greasy, skin-friendly and enriched with Wheatgerm, Avocado and Grapeseed oils, aloe vera sunscreen provides natural sun safety. Notes of Calendula, peppermint, and Roman chamomile essential oils hydrate, soothe and reduce acne.
Size: 50ml / 100ml
Price: INR 180/ INR 325
CARROT SUNSCREEN
Non-greasy, skin-friendly and enriched with Carrot Seed, Sea buckthorn and Rice bran oils, Carrot sunscreen provides natural sun safety, and Vitamins B5, C and E prevent visible signs of ageing. Carrot extracts fortify skin cells and provide smart sun protection. I am not made of harmful chemicals, parabens, alcohol, artificial fragrance & colour.
Size: 50ml / 100ml
Price: INR 115/ INR 175
CUCUMBER SUNSCREEN
Cucumber extracts cool, soothes sunburn, and provides smart sun protection. Skin-friendly and enriched with Wheatgerm, Coconut and Soybean oils. Cucumber sunscreen provides natural sun safety.
Size: 50ml / 100ml
Price: INR 180/ INR 325
SUNBLOCK LOTION
The sunscreen lotions protect our skin either by absorbing or reflecting UVA and UVB rays. Calendula and Roman chamomile essential oils heal scars and mattify your skin. Green tea extracts promote elasticity and provide smart sun protection.
Size: 100ml
Price: INR 375
ABOUT BLOSSOM KOCHHAR AROMA MAGIC
In 1994, to inspire society for a holistic approach to life, Dr. Blossom Kochhar, along with her husband, the late Col V Kochhar, sowed their seed of faith in Blossom Kochhar Aroma Magic, giving the world the healing power of nature through the best of Aromatherapy in India. The brand prides itself on being one of the pioneers of Aromatherapy products in India, committed to giving people a touch of nature in a world taken over by artificiality. Today, Dr. Kochhar's daughter, Ms. Samantha Kochhar, who preserves the roots while driving the company to new heights, spearheads the company's affairs. Currently, the Earth to Bottle 200+ signature Aromatherapy skin, hair, & wellness products are present in over 100 cities in India. All the essential oils are 100% organic & every product is cruelty-free with eco-friendly & recyclable packing.
As the company takes from nature, it holds itself obliged to give back to nature too. It engages itself month on month in a plethora of tree plantations & conservation drives in collaboration with 'Give Me Trees (GMT) Trust.' With a pledge of planting at least one tree a day since 2015, the Blossom Kochhar Group has planted over 6000 trees. The company also contributes and works closely with Cankids Kidscan, an NGO specialising in childhood cancer, the Indian Cancer Society, and the Festival of Hope. Education and skilling are where Dr. Blossom Kochhar started & since then has provided free training and livelihood to economically backward youth & women, specially-abled youth & widows in the last 3 decades.
Availability:   https://aromamagic.com and https://www.nykaa.com https://aromamagic.com/collections/all-products
If you have any objection to this press release content, kindly contact pr.error.rectification[at]gmail.com to notify us. We will respond and rectify the situation in the next 24 hours.