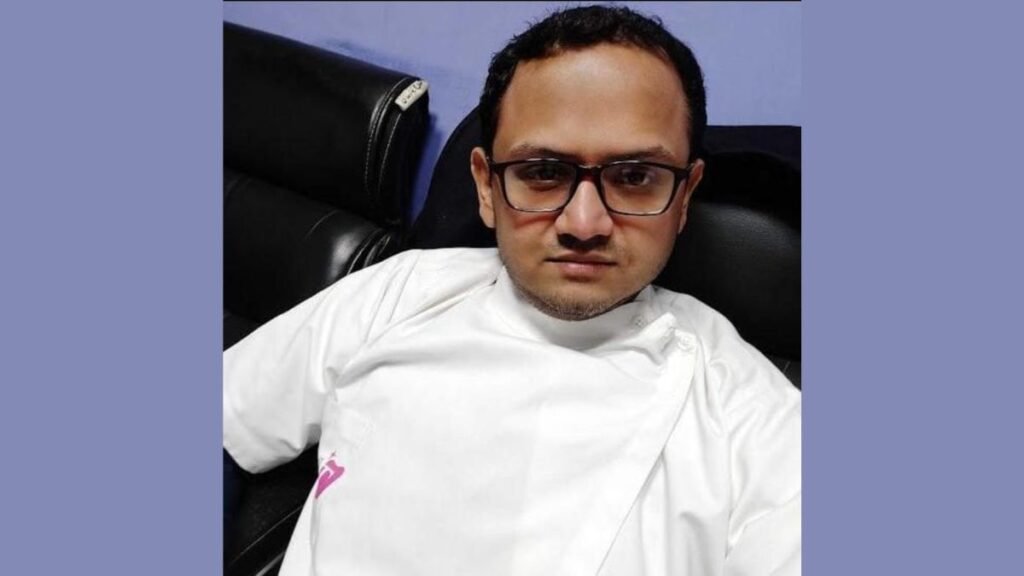 New Delhi (India), March 16: Among one of the most ignored areas of health is dental health, which a lot of us tend to take it very lightly. But, that can be a grave error as Dental health has become one of the most important fields of science and healthcare.
According to statistics published in the Borgen Project, 85%-90% of adults suffer from dental cavities, while this affects about 60-80% of children in India. Around 51% of Indians have access to a brush and toothpaste, while around 28% brush their teeth 2 times as recommended to maintain their oral hygiene. Around 30% of children have misaligned jaws and teeth.
Having access to a reliable and affordable dental clinic is of paramount importance. It is this societal gap that Dr Tarun Sharma seeks to fill as he endeavours to revolutionize the world of dentistry through his skills, knowledge and a state-of-the-art clinic. 
Dr Tarun's Dental, located in the heart of Delhi at B- 65, Prashant Vihar, Rohini- Sector 14, is dedicated to serving society through accurate and early detection of oral complications for their patients.
Dr Tarun's Dental offers promising results through sophisticated technology and some of the procedures it offers are:
INVISALIGN
CLEAR ALIGNERS
DENTAL CLEANING (SCALING) AND POLISHING
GUM TREATMENTS
PAINLESS ROOT CANAL TREATMENT(BY MACHINE)
TOOTH FILLING(GIC & COSMETIC )
COSMETIC DENTISTRY like SMILE MAKEOVER, TEETH WHITENING
CROWN AND BRIDGES
LASER GUM DEPIGMENTATION
DENTAL IMPLANTS
EMERGENCY SERVICES
PREVENTIVE AND DIAGNOSTIC SERVICES
Dr Tarun's Dental is for all age groups, from children to old age people. The philosophy at Dr Tarun's Dental is to create awareness among people regarding oral health so that correct diagnosis and treatment can be made available to them. Through this, Dr. Tarun wants to spread awareness of dental and oral health across Delhi, ensuring that the right treatment is given to everyone in need. Besides being an expert in his field, Dr Tarun Sharma is not only a dentist, but he is also a lawyer. Dr Tarun Sharma's motto in life is to ensure world-class dental services to his patients all over India, and he can never compromise on the quality of medical care that too at the best price, which can provide optimal benefits to the patients are practised.
Constantly updating his skills and consistent innovation are hallmarks of Dr. Tarun's mindset. He has established quite a name for himself from his medical school till here, with many accomplishments and awards given to him. After doing bds from Santosh dental COLLEGE in 2009, ran a chain of dental clinics under the brand name Dr Tarun's Dental in Delhi NCR also attached to many famous corporate hospitals like Cygnus groups of hospitals, Advanta hospitals Haryana, Navjeevan hospital Delhi. Also, have a vast knowledge regarding medicolegal issues that many times creates during clinical practices between doctor and patient as he is also LLB N Llm. Also did MBA in hospital and project management in 2011. He has also written many articles in many famous health-related news media regarding corona medicines since he is also Msc in clinical research.
Oral Health and dental hygiene have been of major concern for the people in India, and the country is considered as one of the countries with the highest rates of oral cancer in the world. The increase in dental diseases in India is primarily due to poor oral hygiene, tobacco use and a diet rich in sugars, along with an important factor- the lack of awareness about oral hygiene and dental health. People lack knowledge of dental health issues like dental caries or periodontal diseases even. Dr.Tarun has done deep, thorough research in the field of the relationship between periodontal diseases and the heart. Many of his studies have come up with stronger evidence that shows why periodontal health plays a vital role in cardiac health, as his studies reveal that the bacteria that is present in the plaque & calculus that deposits over and around the teeth surfaces actually travels through the bloodstream and creates a blockage in the arteries along with the bad cholesterol and thus causing the cardiac arrest or other kinds of cardio problems. Hence, spreading information and providing timely oral checkups is the need of the hour. The expertise of Dr Tarun Sharma with the technology available at Dr Tarun's Dental is the perfect combination to make your teeth stronger, healthier and whiter. Dr. Tarun Sharma and his team are fighting the menace of poor oral health in India, and it looks like they will emerge victorious.
If you have any objection to this press release content, kindly contact pr.error.rectification[at]gmail.com to notify us. We will respond and rectify the situation in the next 24 hours.