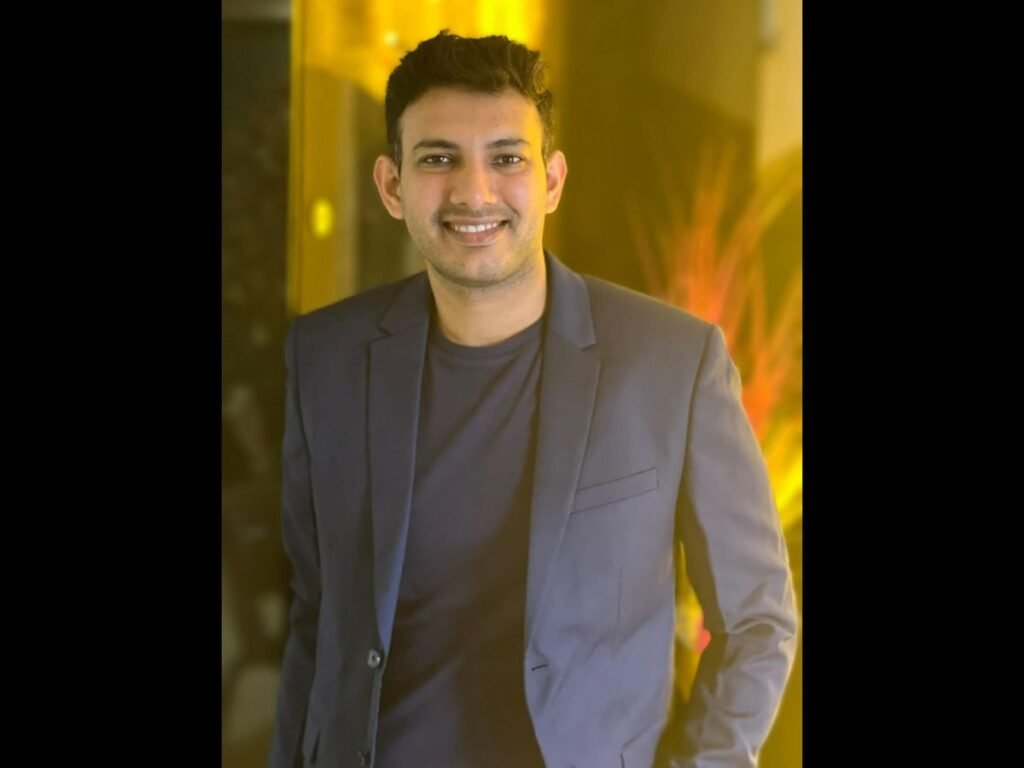 Pushpank Kaushik is the CEO of Jassper Shipping
New Delhi (India), March 29: India's strategic location in the heart of the East-West Oceanic Route makes it the perfect transshipment hub. But that's just the tip of the iceberg! With a booming logistics sector that covers everything from port operations to information technology solutions, India is quickly becoming a force to be reckoned with in global trade. What's more, it's a hotbed for startups that are leveraging cutting-edge technologies to transform manufacturing and trading capacities. With an exponentially growing business infrastructure matched with robust Logistics infrastructure, India enjoys a unique position in global trade.
Political Stability: With India's excellent political stability, businesses are better equipped with the infrastructure, resources, and facilities required to support efficient product shipment. The prevalence of a peaceful political environment encourages more foreign investment. The Indian government encourages more opportunities and investments in the industry by offering incentives and tax exemptions. This enables the logistics industry to provide its services at a lower cost, resulting in increased competition and better outcomes.
Agricultural Heritage: India has always been traditionally and historically grain rich. With Ukraine at war, India gets smooth access to the global grain market and the constant growth in FMCG exports proves the same. With approximately 2/3rd the Indian population connected to agriculture, it produces premium quality products at economical cost. India's produce is highly preferred at the global level because of its premium quality and smooth trade channels as compared to Pakistan, Thailand or Indonesia. Also, during the COVID times, India has proved to be the pharmaceutical leader of the world by providing the most effective vaccines and robust logistics infrastructure to deliver worldwide.
Perfect Climate: The Indian climate also plays an important part in the growth of the logistics sector. It has a broad range of climates, from the tropical climate of the southern regions to the temperate climate of the northern regions. The favourable climate, combined with its natural geographical characteristics, helps to reduce transportation costs and time. Furthermore, the abundant rainfall throughout the nation ensures the necessary groundwater to encourage sea and rail transportation. As a result of having an ideal climate for transportation and agriculture, India's logistics industry has grown significantly.
Pushpank Kaushik, CEO, Jassper comments, "The global expansion of India's logistics industry has been an incredible success story. The government is collaborating with logistics firms to improve infrastructure and regulations to ensure smooth operations. Technology is also playing an important role in the sector's growth, with many of the sector's top players investing heavily in automation and data analytics".
The Indian logistics sector has grown at an exponential rate in recent years, due to increased demand from various industries such as automotive, agriculture, pharmaceutical, retail, and e-commerce. Due to the liberalisation of the Indian economy, favourable government policies, and industry deregulations, the market has opened up to welcome worldwide investments. Technological advancements in warehousing, transportation, data administration, and supply chain visibility have increased the sector's competitiveness significantly. Moreover, increasing investments by both the public and private sectors has helped to drive the Indian logistic sector upward.
About Jassper:
Jassper is a premier player in the international shipping industry with a rich legacy that dates back to 1993. Based in Hyderabad, Jassper has strived to become a leader in ship broking, NVOCC, and fuels. With a successful presence in India, Singapore, and Dubai, Jassper is now poised for further expansion in the Netherlands and Mombasa. The company serves South East Asia, Africa, AG, Red Sea, and Far East regions with an extensive network of over 500 owners and operators and a team of seasoned master mariners and industry experts. The company is committed to becoming a top player in the global shipping industry by 2025 and is focused on developing a strong presence in Asia, Africa, and Europe. For more information, please visit: https://www.jassper.sg/
If you have any objection to this press release content, kindly contact pr.error.rectification@gmail.com to notify us. We will respond and rectify the situation in the next 24 hours.